Customizable GPS tracking system for endurance sports, on land or at sea.
Features
Interactive Maps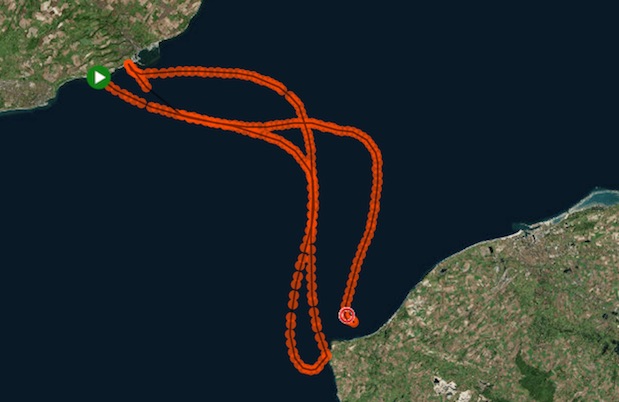 Distance & Speed Analytics
Powered by R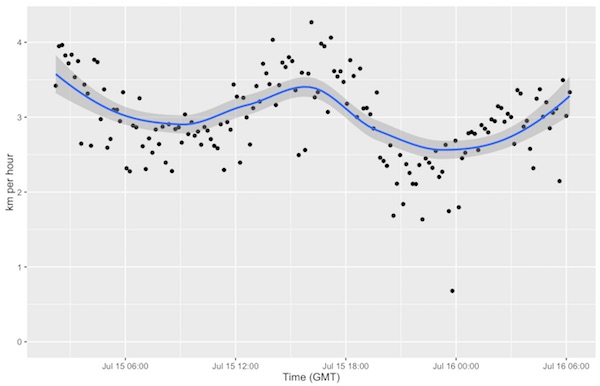 Weather Conditions
Compatible Devices
SPOT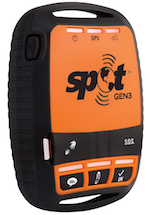 Links with any SPOT Gen2, Gen3, Gen4, SPOT-X, or Trace satellite messenger, and replaces your SPOT Shared Page.
* Requires active SPOT data subscription.
Garmin inReach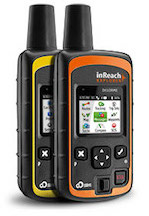 Links with any Garmin inReach satellite messenger, and replaces your Garmin Shared Page.
* Requires active Garmin data subscription.
Apple & Android Phones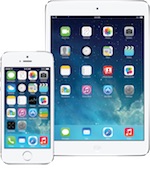 Links with your iPhone, iPad, or Android device via the Traccar GPS Tracking System.
* Requires continuous cellular data coverage in the location of your event.
Marine AIS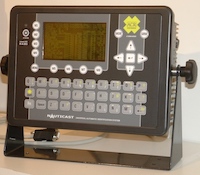 Links with maritime AIS transponders.
* Requires your vessel to be equipped with an AIS Class A or Class B transponder. Search via MarineTraffic.com.
Pricing
Includes
Customizable URL - e.g., track.rs/MatthewWebb
Customizable route path
Page remains live for at least one year, or until deletion request.
Raw tracking data (CSV format) on request.
Individual Tracking
Using SPOT or Garmin device: $12
Using Apple or Android device: $20
Using Marine AIS: $20
Note: MSF Premium members are eligible for free tracking.
Add-Ons
Private event (zero publicity): $5.
Multi-day event (longer than 48 hours): $5.
Group/Race Tracking
Group Tracking displays multiple individuals on the same course, using any combination of devices - including participants' own phones.
Pricing is based on number of participants who will be tracked. For details, see the Group Tracking page or contact us to inquire further.
---